Shingle Roof Repair Experts in Fort Myers, FL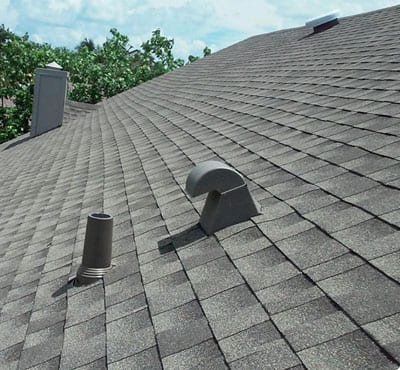 Also Serving the Cape Coral, Bonita Springs, and Naples FL areas
As a Florida resident, you've experienced powerful storms that took their toll on your roofing materials. If you want a strong, durable roof that stands up to wind and rain, an asphalt shingle roof is one of your best choices.
At Affordable Roofing & Gutters, we have a team specifically trained to install asphalt shingles. We look forward to providing you with a durable roof for your Naples, FL home or business.
Benefits of Asphalt Shingles
We contract with the top roofing material companies in the business to bring you the highest-quality asphalt shingles. Our shingles are built to last and are easy to maintain. They also come with an impressive warranty.
You'll be grateful for your asphalt shingle roof during harsh weather in Fort Myers, FL. Asphalt shingles are installed in an overlapping system, ensuring a tight seal. Many homeowners appreciate that asphalt shingles are built to be soundproof, blocking out the sound of the wind and rain.
When you work with Affordable Roofing & Gutters, you can choose from a wide variety of shingle colors and styles. You can even choose asphalt shingles that look like wood or slate. With asphalt shingles, you have the power to create a roof that fits your precise vision.
Why Choose Us?
We've worked in Southwest Florida since 1994, so we know the right products and services for the region's weather. Our experienced technicians are trained in asphalt shingle roof repair and maintenance. We are licensed and insured and can install a complete roof in record time.
You'll find that our competitive prices don't align with the high quality of services you receive because we want our customers to be satisfied with both quality and price.
Call us today for a free estimate and find out how an asphalt shingle roof can benefit your Fort Myers, FL home or business.
Shingle Manufacturers